You Can Make A Difference! You Are The Difference!
Every Dollar Makes A Difference!
Fundraiser: Restore the roof of the Cloistered Carmelite Sisters
The Monsoons Storm of India brought tremendous amounts of rain that damaged the roof of the Cloistered Carmelite Sisters of the Diocese of Kurnool.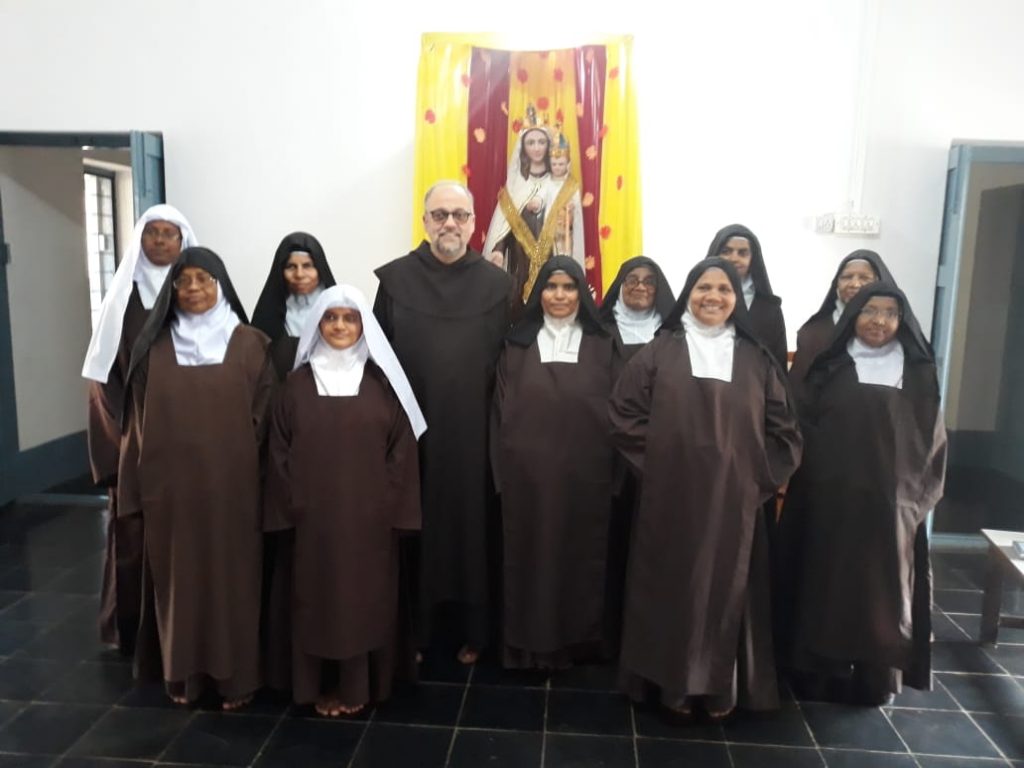 Unfortunately the rain water is continuously seeping into the existing roof, draining into the walls, crumbling the cement and causing parts of their walls to collapse.
A holey Convent with Real Holes & Holy consecrated Sisters.
The 8,000 square foot flat roof is constructed of concrete. Replacing the roof would require major construction, displacement of the sisters, who have no place to go, and significant monetary input. Adding a roof of cover over the existing roof helps stop the effects of water damage and protects from the entry of snakes, animals and insects. This outer covering also insulates from the intense heat.
Cost and Materials needed:
The engineer has estimated the total cost of approximately $21,915 for this repair.
250 – Galvanized sheet iron at $33/sheet
150 – 9ft long steel pillars at $44/pillar
350 – Roof Trusses at $12.50/truss
Labor Charges – $2,690
In thanksgiving for your support, the Cloistered Carmelite Sisters will intercede and thank God for you as Christ covers us in His Divine Merciful Love, and you cover them in Restoration of their Roof.
As the Cloistered Carmelite Sisters continually are knocking on the Door of The Blessed Sacrament, they will lift you up in daily prayer and intercede before the Blessed Sacrament. All names of donors will be given to the sisters to intercede for them.
Please consider giving money to help these cloistered nuns and please share their plight with others. We are confident we can meet the goal we have set for aid for the sisters. No donation is too small so please help quickly. Thank you and God Bless You. You are the Difference!
Together we all unite all our prayers.
Thereby, making a tremendous difference!
Do not be anxious about anything, but in every situation,
by prayer and petition, with thanksgiving,
present your request to God.
Philippians 4:6
Your financial support helps improve infrastructure and security to the sisters' facility.
Making a donation today is easy and tax deductible!
For more information please contact:
Maggie Ontiveros at (512)-298-9969 or email maggie.ontiveros9@gmail.com